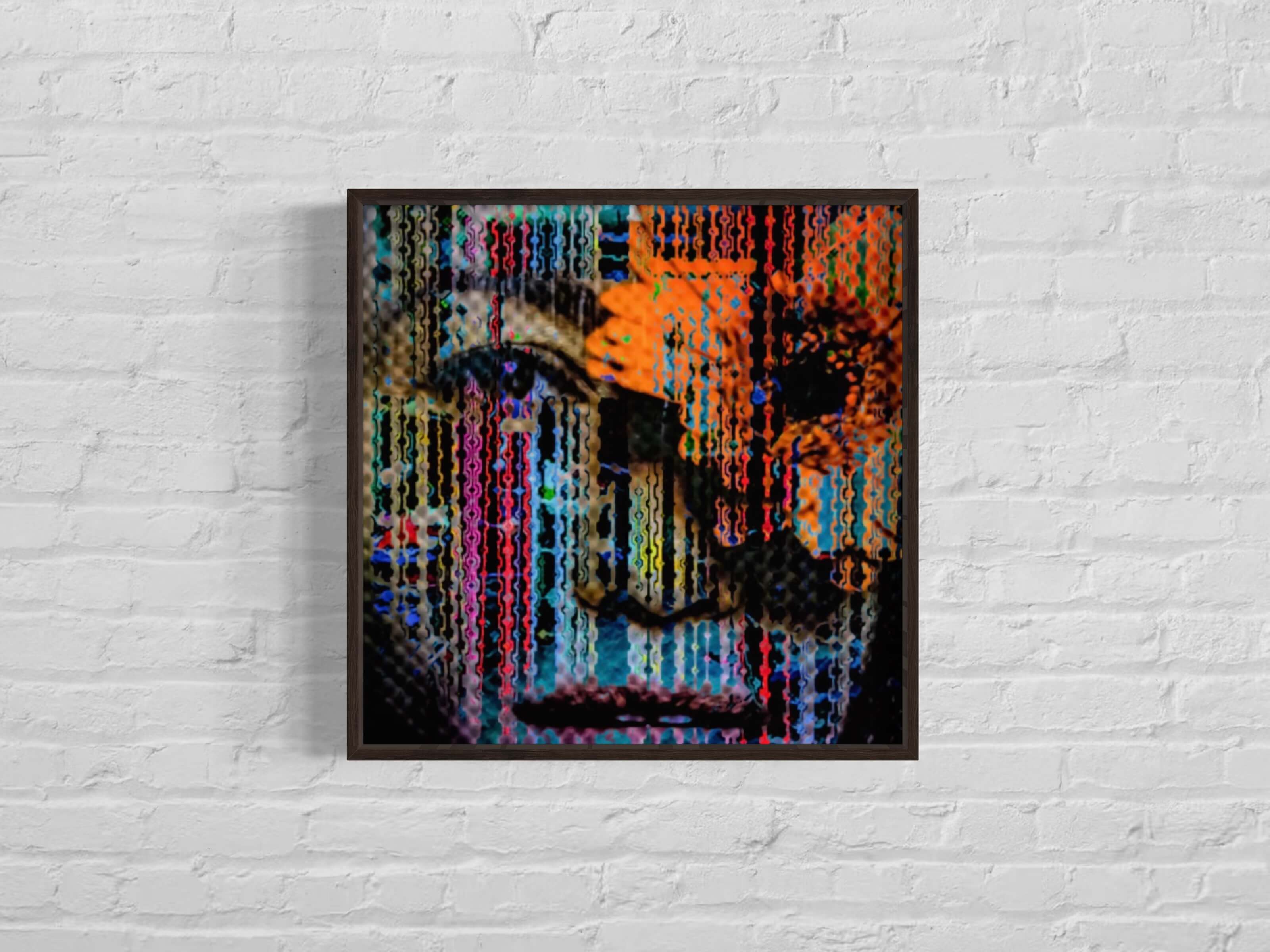 Interference Portrait 3
Original Work
Technical Note
ILFORD GALERIE Canvas Natural
31.49 × 31.49 in
Framed 33.49 × 33.49 × 1.5 in
The artwork is printed on ILFORD GALERIE Fine Art Canvas Natural using archival inks and presented in a teak wood shadow box frame, which celebrates the resilience and triumph of the human spirit in the face of a bustling world.
Artist's Note:
'Interference Portrait 3' captures the essence of a strong and hopeful woman who defies societal expectations. Her gaze radiates determination, challenging traditional notions of modesty and allure. This artwork is the third instalment in a series of four, each featuring torn posters I stumbled upon while exploring the streets of Odesa, Ukraine. The same poster was used to create 'Interference Portrait 2' and 'Interference Portrait 4,' connecting these pieces in a captivating visual narrative.
Part of the #CrossingBoundaries series, these artworks delve into the boundaries of representation and abstraction. Inspired by my journey of cultural exploration, they reflect the idea of overcoming personal and societal boundaries.
Sale price
฿35,000.00 THB
Regular price
(/)
Extra 5% for fumigation on int'l orders.
Interference Portrait 3
Sale price
฿35,000.00 THB
Regular price
Choose options