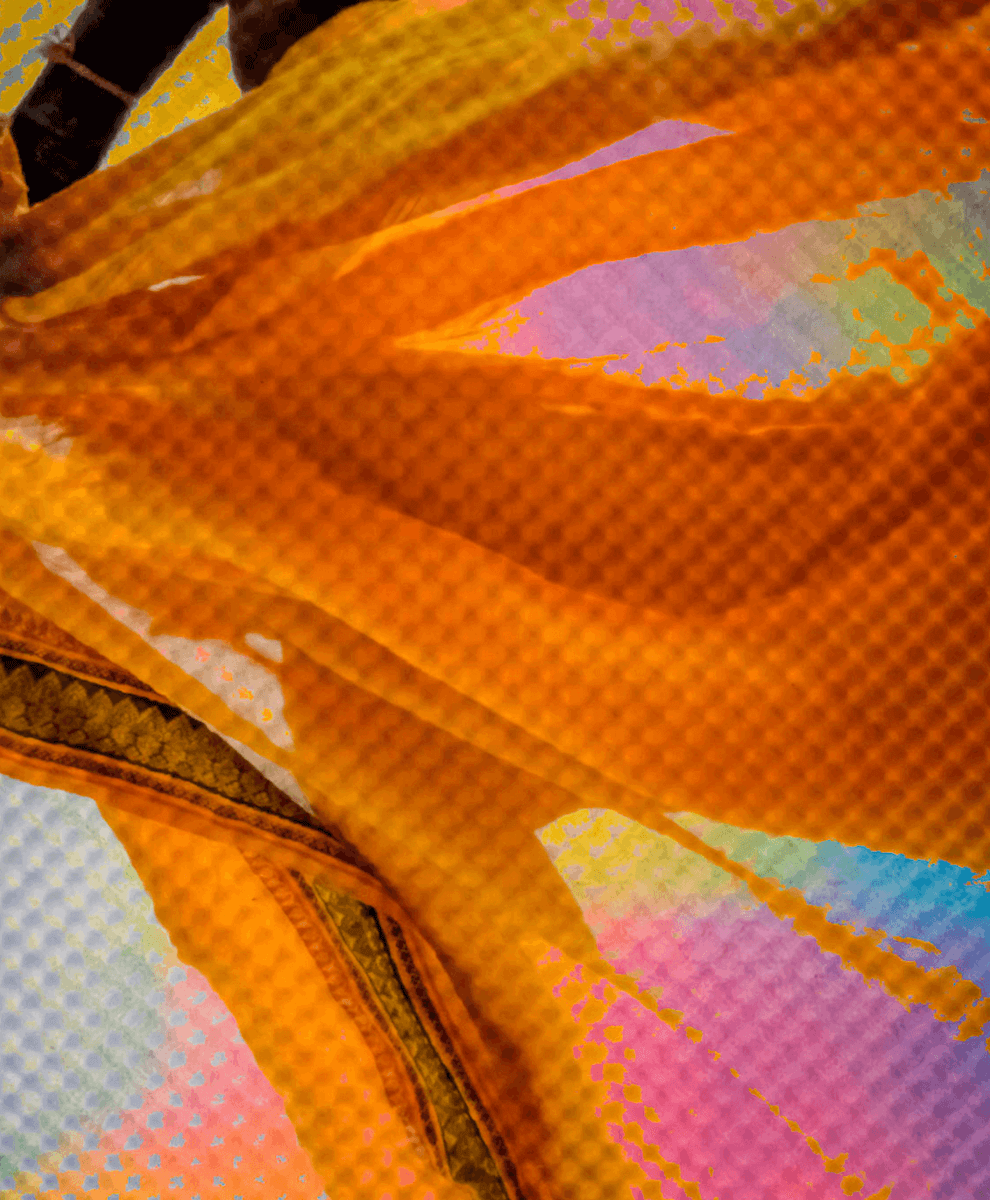 Radiant Red
Original Work
Technical Note
ILFORD GALERIE Canvas Natural
39.37 × 32.50 in
Framed 1 × 1 × 1.5 in
The artwork is printed on ILFORD GALERIE Fine Art Canvas Natural using archival inks and presented in a teak wood shadow box frame.
Artist's Note:
Radiant Red is a breathtaking abstract image that takes you on a journey of pure visual and sensory delight through its depiction of a flowing red fabric. The richness and depth of the red colour dominate the image, while the abstraction is further heightened by the removal of some sculptural indications. This original piece is a result of experimental photographic techniques that involved digital photography, analogue printing, and remaking, resulting in layers of meaning infused within each piece. It is an inspiring example of the boundless possibilities of artistic expression through technology and imagination.
From #CrossingBoundaries series, explores the boundaries of representation and abstraction. The collection is influenced by my experience of crossing between two cultures, and expresses the idea of overcoming boundaries within life. It is a personal reflection on learning to navigate the customs and conventions of society through experimentation with image and method. (read backstory)
Sale price
฿40,000.00 THB
Regular price
(/)
Extra 5% for fumigation on int'l orders.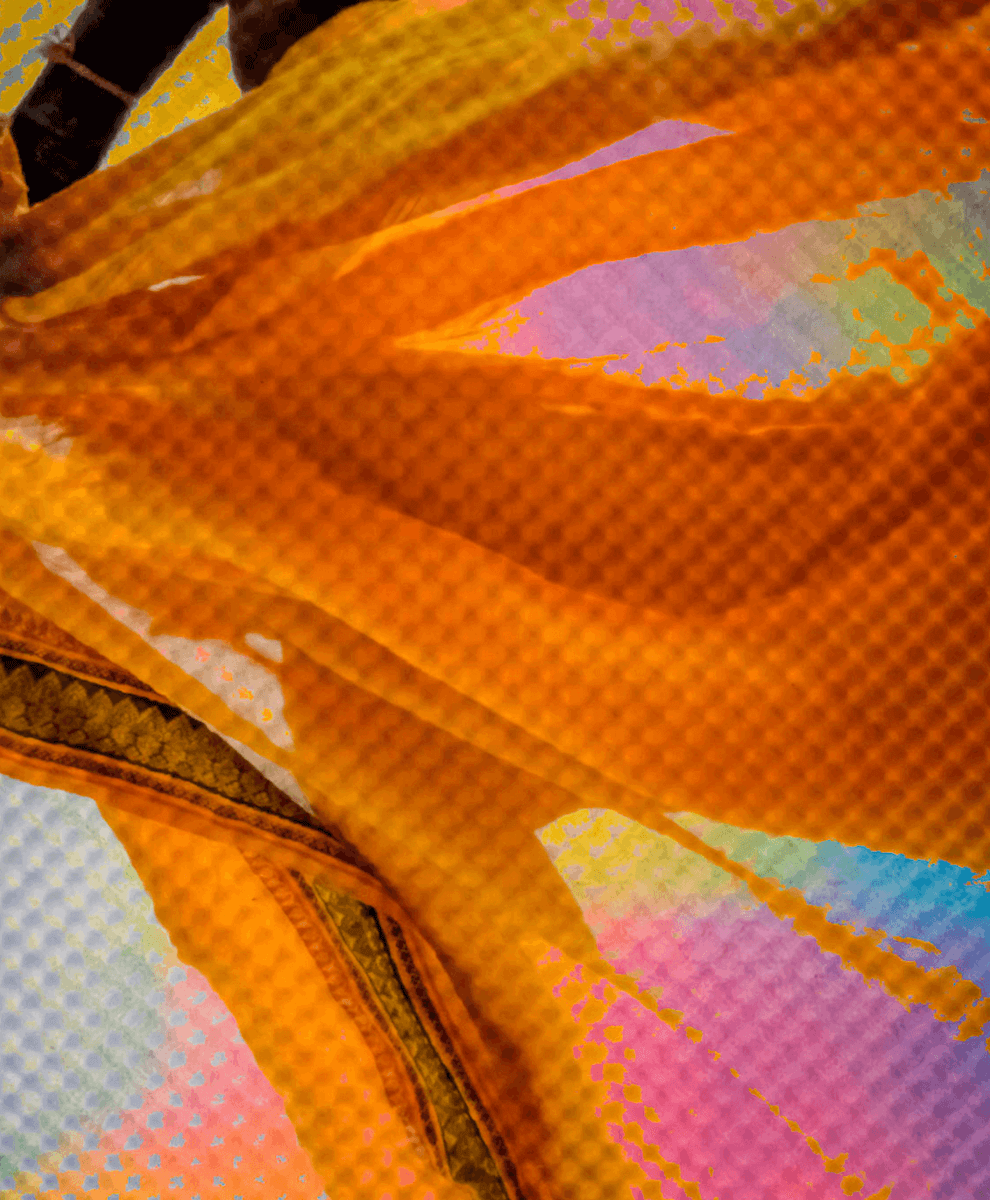 Radiant Red
Sale price
฿40,000.00 THB
Regular price
Choose options